Behind the Print: Winter Birds
Nature is one of Karen's biggest inspiration points. One of her favourite subject matters to illustrate is birds due to each one's unique qualities in its feathers, beak shape and how it interacts with its environment. In turn, the Winter Bird print introduces a take on a woodland encased in snow and budding snowdrops.
Inspired by winter mornings spent trapped inside, the world became similar to a looking glass in which hours were spent watching birds feed on seeds. Previously, Karen's bird illustrations have been inspired by the renewal of spring, focusing on subject matter such as chickens or birds combined with blooming florals. The winter bird print is an ode to the opposing change of seasons, with a hawthorn tree barred of all leaves except a few remaining berries at the center.
The print is available on a pair of organic cotton pyjamas, as well as on one of our signature hand-rolled silk scarves. Explore the collection below. 
SHOP WINTER BIRDS
SHOP NORDSTROM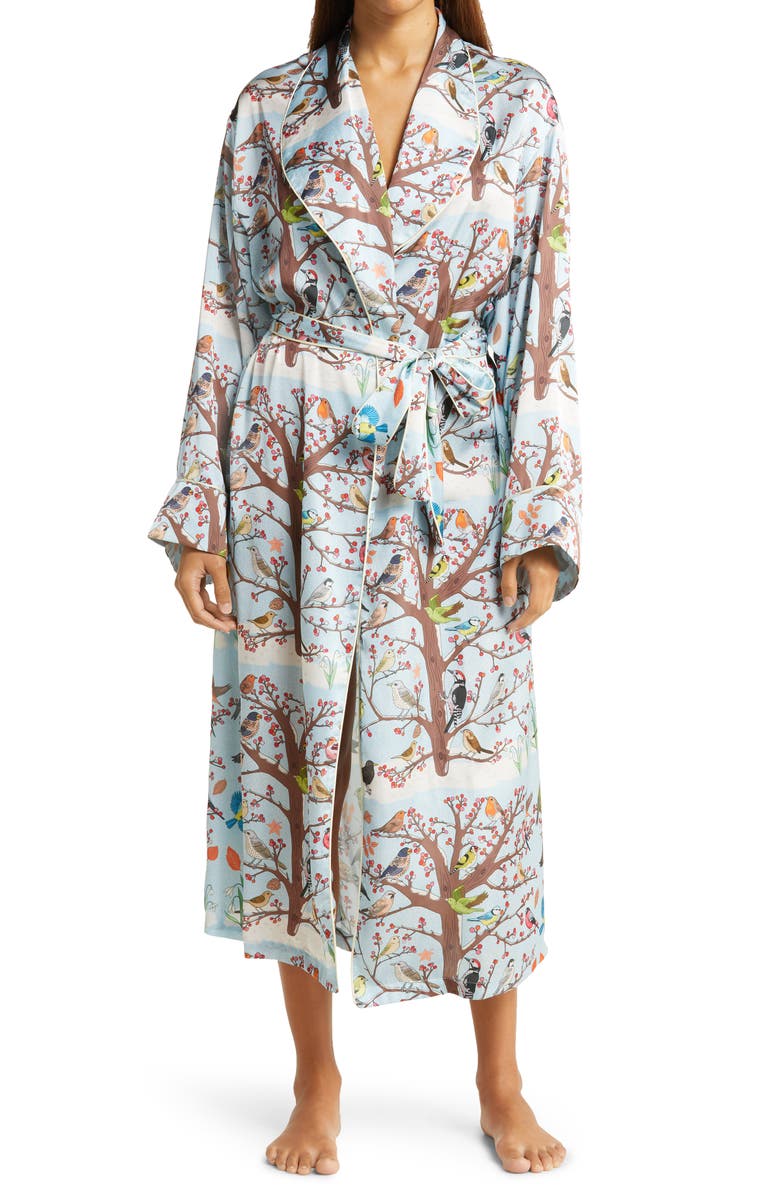 Winter Birds Long Satin Robe - $170
Continue reading